IT that works for you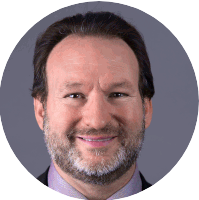 Started in 2008, Elemental Computing is a complete technology solution provider. We are 100% committed to making sure IT Managers and Departments have solid advice and support in Greater Vancouver. Our team of talented IT professionals can guide and support you in helping your organization succeed.
Here's why so many IT Managers depend on Elemental Computing IT advice, service and support:
A Guide through the Technology Maze– The IT World is complicated. You know the tools you have, but there are new tools that are coming at you all the time. Security is complicated. Office 365 is complicated. We can help you implement systems, roll out improvements to your users and provide user focused training to make you look like a hero.
Technical Leadership– Elemental Computing is known for technical expertise by other IT providers. We collaborate regularly with other IT groups and can help guide you through your most difficult Information Technology problems. You never have to doubt that you are moving in the right direction.
Proven Tools and Methodology – Elemental Computing can guide and provide you a set of tools and processes to improve your IT operations at a reduced cost. Manage your infrastructure easily with all the information and reports at your fingertips.
Part of Your Team – With Elemental Computing, we work with you to support your organization. Our role is to supplement you and make it so you can take care of your organization effectively. Also, we enable you to be able to take a vacation stress-free knowing that the critical issues can be handled until you get back.
Security Focused – Your systems are under attack daily. Email Phishing, credential breaches sold in hacker forums, viruses that install backdoors, command and control software to enroll your devices in large scale attacks on other system, the list is endless. These attacks steal your time, steal your resources and often directly steal your money too.
We Write "The Book" Every Day on Office 365– Office 365 is the *only* email platform we support. We have been using Office 365 since it's inception and were using the Office 365 predecessor the Business Productivity Online Suite before that. We have deep and specific knowledge of the Office 365 platform, both in management and security. You are getting the benefit of years of experience and practical use of the service.
Our custom service packages deliver what you need and want without overstepping the boundaries of your budget. From cloud services to data backup, Elemental Computing is here to team up with you and your company for expert support.