Call Us Today At

778-899-3500
The Top 7 Reasons That You Will Want To
Work With Elemental Computing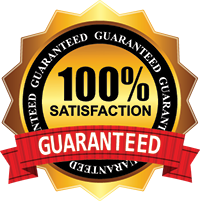 Security Focused
Your systems are under attack daily. Email Phishing, credential breaches sold in hacker forums, viruses that install backdoors, command and control software to enroll your devices in large scale attacks on other system, the list is endless. These attacks steal your time, steal your resources and often directly steal your money too.
Elemental Computing is focused on supplying security and then making the systems and procedures support that goal. Security is the first consideration.
Technical Leadership
Elemental Computing is known for technical expertise by other IT providers. We collaborate regularly with other IT groups and can help guide you through your most difficult Information Technology problems. You never have to doubt that you are moving in the right direction.
We Write "The Book" Every Day on Office 365
Office 365 is the *only* email platform we support. We have been using Office 365 since it's inception and were using the Office 365 predecessor the Business Productivity Online Suite before that. We have deep and specific knowledge of the Office 365 platform, both in management and security. You are getting the benefit of years of experience and practical use of the service.
Ever Vigilant!
You want to know, IMMEDIATELY, when you are facing an attack, especially if the attack is succeeding. Elemental Computing monitors your IT activity, both inside and outside of Office 365, to generate alerts when attacks are detected. We will know when someone accesses an account from a foreign location and can act to protect you!
Secure Backups
Backups are always attacked when an organization is breached. Elemental Computing guarantees your backup is secure from tampering, deletion or encryption by an attacker. We want you to *never* worry that your backup wasn't done, or your systems aren't being proactively maintained.
$1 Million Dollar Ransomware Guarantee
We GUARANTEE you security from Ransomware. We offer our clients a warranty to ensure that no ransomware attack will go undetected and cause irreparable harm. ($1000/endpoint, up to $1 million per organization).
A Guide through the Technology Maze
We will sit down with you quarterly (at a minimum) to help plan how technology is used to support your business, hear what your new initiatives are, and guide you in how to best use technology to accomplish your goals. We are also always available if you have a new idea come up and want quick advice on any pitfalls and how you can best implement a business initiative.
Maybe you're concerned with the current rising costs of your IT services, or maybe you are just running short on time because of your expanding business and need to hand over the reins of some services to someone else. Whatever your reason, we can help you with quality IT services today.
Your business can save money and time today with Elemental Computing's managed services, network solutions, IT support and more.
Our custom service packages deliver what you need and want without overstepping the boundaries of your budget. From cloud services to data backup, we're here to team up with you and your company for expert support.
So if your company is in Greater Vancouver, Elemental Computing can help you today.
See what other business owners are saying about us…